Lorenzo Bescansa, the Branco Lexítimo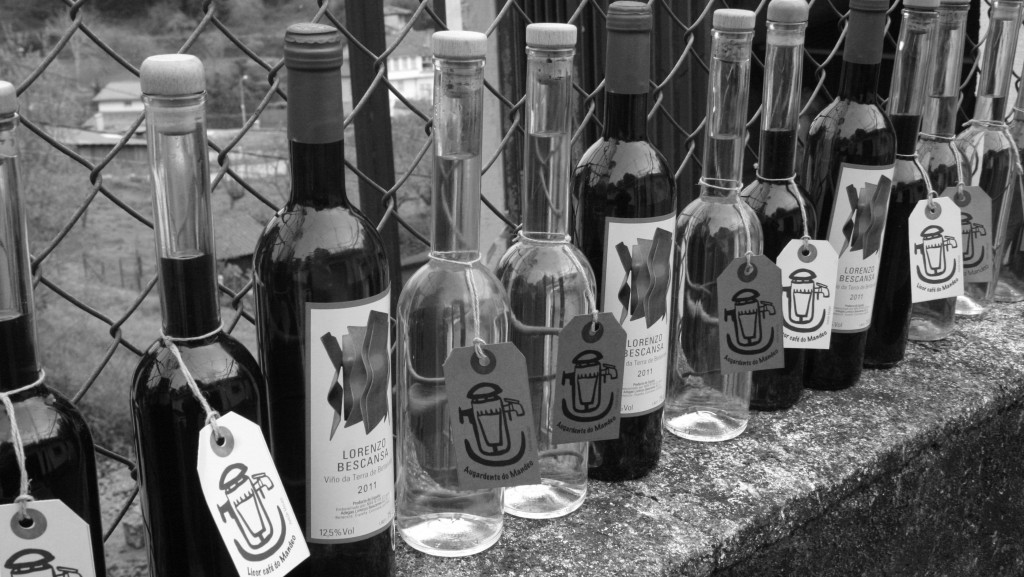 Since 2003, Lorenzo Bescansa is crafting its white wine, with strains of Branco Lexítimo ("Legitimate White") in the lands of Betanzos and on the riverbanks of Mandeo, Mendo and Marulo. The Branco Lexítimo, true gem now starting to unfold, alternates on the vineyard with Agudelo.
The austere, mineral an serious 2012 Lorenzo Bescansa is a rare white blend of Branco Lexitimo and 15% Agudelo grapes from five small plots in the zone of Betanzos, province of La Coruna in the north of Galicia. I was really impressed by this fabulous white t rom a completely forgotten zone that mixes notes of sea breeze, flint. fennel and crushed rocks that made me think of some whites from Bairrada (Quinta das Bageiras). the palate is medium-bodied, supple, salty, min eral, with marked acidity and an earthy finish , a wine abouUhe soil and the sea rather than the fruit. With time it gets more focused and d!evelops dried flowers and chamomile aromas that are quite elegant. This is a wine of character; a real :surprise, that is approachable now and perfect with iodine-rich seafood. However given its minerality and acidity I'd be sur:Prised that it doesn't slowly develop more complexity in bottle. Bravo!
The quote above comes from the review by Robert Parker (www.erobertparker.com/), published in January 2015 and signed by its taster Luis Gutierrez.